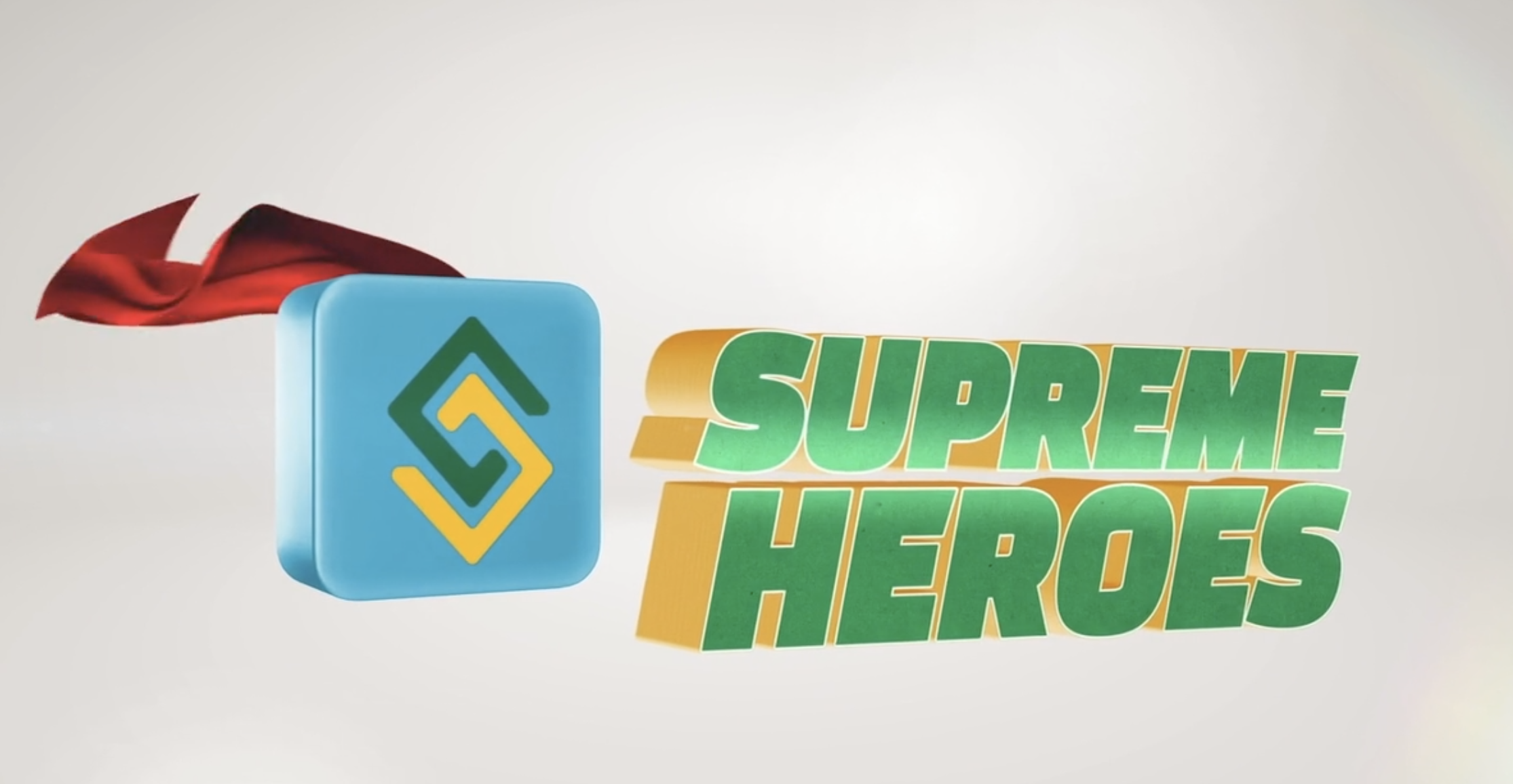 Supreme Heroes helping communities, one 'venture' at a time
In a world captivated by silver screen superheroes, genuine heroism thrives in the daily deeds of those who lend a hand, effecting profound change. The Supreme Ventures Foundation continues to celebrate unsung heroes through its Supreme Heroes initiative, honouring individuals whose selfless efforts have ignited positive transformations within their communities. Among this year's extraordinary individuals are Emeelia McCallum and Andrea Kerr-Finakin, nominated as Supreme Heroes by their community for their unwavering dedication and life-altering contributions.
ANDREA KERR-FINAKIN
Andrea Kerr-Finakin has been a pillar of her community since 2017, touching countless lives, especially within the Rose Heights Child Development Centre. Driven by a deep compassion for the vulnerable, Kerr-Finakin has spearheaded numerous youth-focused initiatives. She also organises literacy classes for the elderly, equipping them with fundamental knowledge and empowerment.
"I am immensely passionate about my work in the community, as it allows me to witness the sheer delight that floods an adult's face when they master new words and read with understanding. Their joy resonates deeply within me; it's as if their happiness melds with mine, creating a heartfelt connection that I cherish," she told GoodHeart.
One of Kerr-Finakin's most touching endeavours involved restoring the home of a woman affectionately known as Miss Princess, whose house had been destroyed by fire. The fire had separated her grandchildren, prompting Kerr-Finakin to take action. With unwavering determination, she rebuilt the home, reuniting the family under one roof.
Recognising the potential for even greater impact, the Supreme Ventures Foundation extended an unique opportunity for Kerr-Finakin to engage in an intensive training course to enhance her community service skills. Making use of the opportunity, she gained invaluable knowledge and tools, ranging from honing financial acumen to nurturing emotional intelligence, thus enabling her to uplift her community and share insights.
"The training session exceeded all expectations. The lecturers were remarkably precise in their delivery, equipping us with practical knowledge that has significantly bolstered my community activities. I now possess a firm grasp on financial matters, handling accounts, and maintaining proper bookkeeping. Understanding the intricacies of tax returns and various tax categories has been invaluable. Moreover, the emphasis on emotional intelligence was a revelation for me – it's about knowing when to speak, how to keep composure, and how to forge meaningful connections," said Kerr-Finakin.
She added, "Every bit of wisdom I gained during the training, I've eagerly passed on to my community group."
The Supreme Ventures Foundation has also partnered with Kerr-Finakin for her community project. "The Supreme Ventures Foundation joined hands with me, and their help has been absolutely crucial in making my project a reality. Without their support, this project would have been just a distant idea. It goes to show how much of a difference partnerships can make in building up our community," she shared.
Kerr-Finakin is committed to realising Vision 2030 for her community by uplifting both the youth and the elderly.
In the heart of Mount Salem, Montego Bay, Emeelia McCullum epitomises the true spirit of a supreme hero. Her unwavering dedication is focused on improving the lives of the children in her community.
"I am a family, business, and goal-oriented person. I'm deeply passionate about supporting children and education because of the challenges I faced while raising my own children," she told GoodHeart. Alongside her role as the owner and operator of Bamboo Fever Restaurant, McCullum commits herself to addressing educational disparities in her community.
Her drive stems from a deep belief in giving every child an opportunity to thrive. Recognising that children require more than just education, they also need love and support to unlock their full potential. Her efforts have had a far-reaching impact, creating positive change within the community and even affecting families beyond it.
"My motivation stems from personal experiences and the belief that every child deserves a chance to succeed. I realised that children require not only quality education but also love and support to reach their full potential. This work has a ripple effect, showing positive transformations and impacting families and the community as a whole," said McCullum.
STEPPING STONE
A particularly memorable moment for McCullum was the launch of the Welcome to High School programme. Born from her business management skills, this initiative offered a stepping stone for financially disadvantaged students. However, it was an opportunity provided by the Supreme Ventures Foundation that truly took her mission to the next level. The foundation's training course unlocked invaluable knowledge in project management and fundraising, enhancing both Bamboo Fever Restaurant's operations and providing resources for community initiatives. McCullum's refined business skills now drive well-organised community programmes.
"The training really highlighted how vital it is to manage projects effectively and find creative ways to fund them. This has not only made Bamboo Fever Restaurant run smoother but also enabled us to gather resources for our community projects. Now, I'm better equipped to organise our community programmes, making sure they keep thriving, all thanks to the boost in my business skills," she shared.
McCullum's influence is evident in the transformation of students like Nicholas Brown, who, thanks to her compassionate intervention, found the love and support necessary for a remarkable turnaround. He now excels academically and serves as an inspiring mentor to younger children.
These achievements continue to motivate McCullum in her mission to offer essential assistance. She acknowledges that a substantial part of her success is due to the strength of collaboration, which has played a pivotal role in her journey. Her partnership with Winsome Barnes from the Mt Salem CDC has been instrumental, providing vital educational materials and resources. Together, they exemplify the incredible potential that emerges when the business community comes together for a common cause.
Looking ahead, McCullum's aspirations are firmly community-focused. She aims to expand her initiatives, reaching more children with comprehensive support and creating lasting programmes. Collaborating with similar-minded organisations and individuals, she's ready to maximise her impact by using the resources and skills from Bamboo Fever Restaurant to improve the lives of many more children.